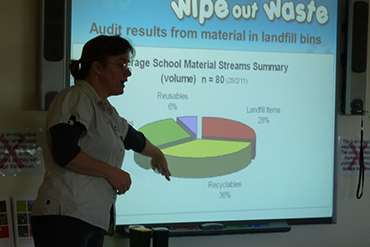 Join us in this online session to learn about KESAB's Wipe Out Waste (WOW) program! We will share and discuss online resources and activities to use with students and families, as well as how WOW can assist your site to reduce waste whilst educating the wider community. Hear from a school already taking part in the WOW program and we will 'visit' a variety of waste and recycling sites to hear from special guest speakers.
This PD will have an Eastern Adelaide focus, but all educators are welcome to join.
There will be a scheduled break during the session.