Learn more about Single-Use Plastics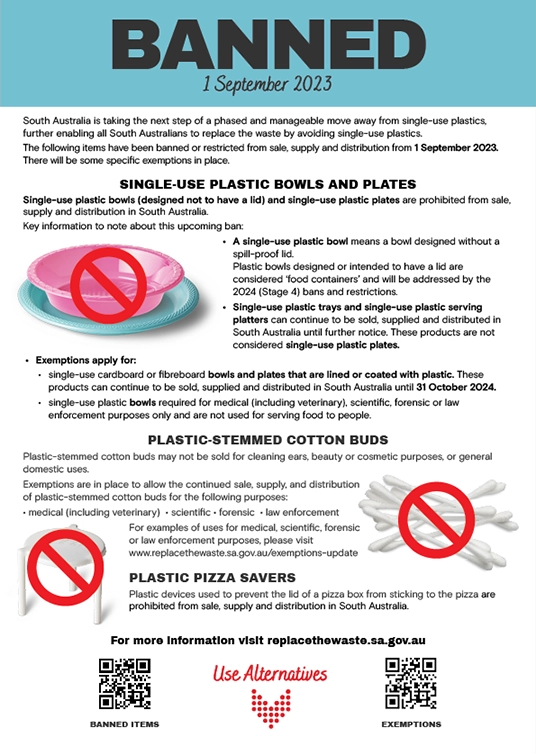 Now that the 2023 phase-out of 3 more single-use plastic items is complete, Wipe Out Waste has released a new unit of inquiry for teachers of Years 4, 5 and 6 exploring Litter, Single-Use Plastics and legislation, and Alternatives that students can use.

This new resource includes a teacher's guide, student workbook, information sheet, quiz and a PowerPoint presentation that teams of students work together to complete.

For more information, and to download the resources for free thanks to Green Industries SA, CLICK HERE

Visit the Replace The Waste website to find information about the latest prohibited items in South Australia and lots of ideas for alternatives.

The site has the latest information about South Australia's legislation, details about prohibited single-use items and environment friendly alternative products.