Less to Landfill Challenge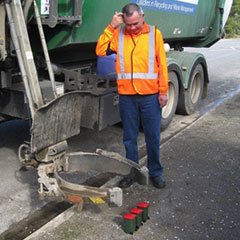 Benefits:
Begin promoting positive behaviour change straight away.
Become a WOW partner site, with access to free activities, events and support.
The Less to Landfill Challenge encourages students and educators over the course of six weeks to reduce the amount of material they send to landfill to one 300ml miniature wheelie bin (or less) per classroom per day! A free mini-bin is provided to each class enrolled in the challenge and a WOW staff member will visit your school to deliver the mini-bins, some Nude-Food lunch box stickers and introduce the challenge to your students.
For more information, and to register for the challenge, click here.